Excited to share the success story of my recent participation at the MNE23 Conference in Berlin!
Narrated by Sanjeev Vishal Kota
During this event which took place from the 25-29/09, I had the privilege of presenting cutting-edge innovations, engaging with industry leaders, and establishing meaningful connections with fellow enthusiasts in the micro and nanotechnology domain.
Adding to the excitement, I shared my research work through a compelling poster session. The exchange of insights, the spark of discussions, and the absorption of feedback from fellow enthusiasts added an enriching layer to the experience.
From insightful discussions to groundbreaking research, my time at MNE23 was truly inspiring. The collaborative spirit, the exchange of ideas, and the heartbeat of technological advancements made this conference an invaluable experience.
A notable highlight was the conference dinner, where we not only enjoyed delectable cuisine but also reveled in the enchanting ambiance and a lively concert. The evening was topped off with engaging games that added a delightful twist to the networking experience.
Major kudos to the dedicated organizers who flawlessly orchestrated this epic event
Looking forward to leveraging the momentum gained and translating it into transformative actions!
Check out conference: https://mne-2023.org/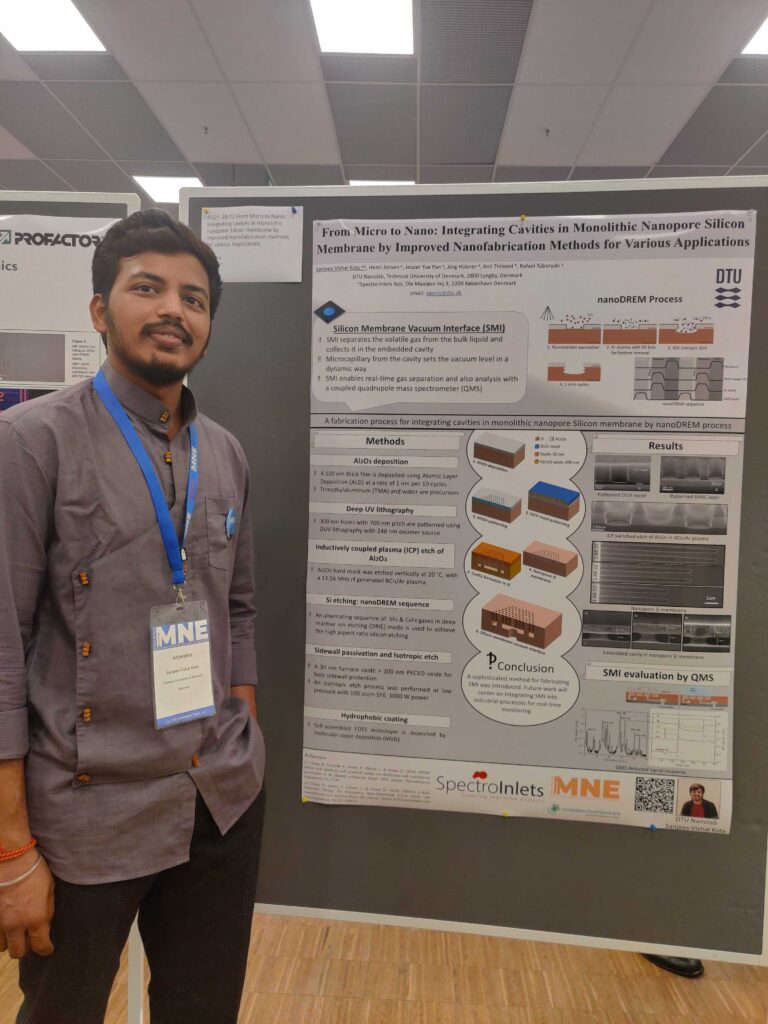 ---
THE 244TH ECS MEETING, GOTHENBURG, SWEDEN – Narration through the eyes of Anne, Marc and Johannes
Anne Dyrdal – Head of Sales at Spectro Inlets

⚡️what a week at the 244th ECS meeting in Gothenburg! Fantastic organized and great talks at the booth with our customers! Great networking with our fellow exhibitors as well! 💥
The ECS Meeting brought together the most active researchers in academia, government, and industry professionals and students to engage, discuss, and innovate in the areas of electrochemistry and solid-state science and related technologies.
Topics and scope of discussed amongst others were:
🍀 Batteries and Energy Storage
🍀 Battery Safety and Failures
🍀 Lithium Ion Battery
🍀 Carbon Nano Structures and Devices
🍀 Organic and Bioelectrochemistry
🍀 Fuel cells, Electrolyzers and Energy Conversion

During this meeting we broadened our knowledge of technological developments within Battery R&D and Electrochemistry. Additionally, we networked with other professionals within the industry. subsequently enlightening fellow professionals and potential customers about the phenomenal Spectro Inlets EC-MS.